LEIP! Festival 2023
21 September

2023

/
17:00 - 23:00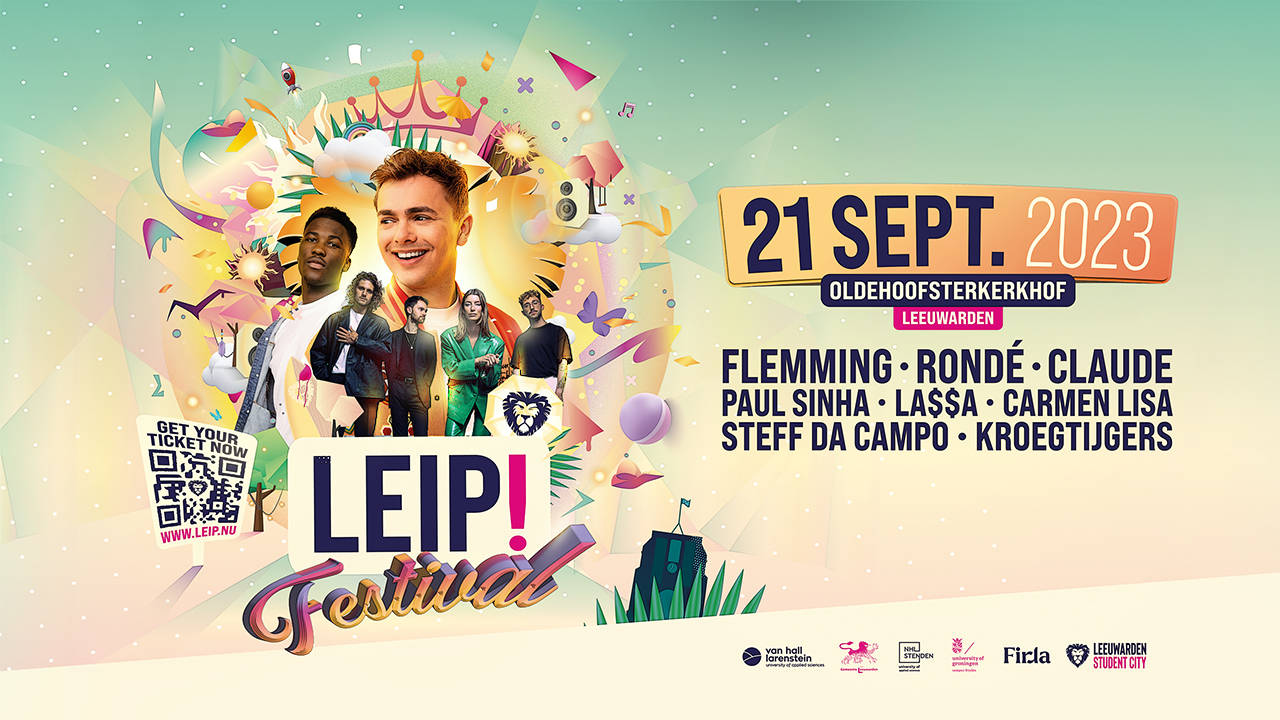 On Thursday, September 21, 2023, LEIP! Festival Leeuwarden starts at the Oldehoofsterkerkhof. This event is exclusively for all students in Leeuwarden.
Together with thousands of fellow students, enjoy a day of music, dance, and entertainment. Discover an array of live performances by talented artists, who will make you dance to the best beats and sing along with the biggest hits. From emerging local talents to well-known names.
With Flemming, Claude, and Rondé we are going to end the introductory period with a bang! Besides these cool artists, we can also enjoy Paul Sinha, La$$a, Carmen Lisa, Steff Da Campo, and Kroegtijgers. But besides music, there is much more to experience. Count on a real festival experience!
Don't miss this chance to be part of Leeuwarden's biggest student festival. This festival is your moment to shine and create memories that will last a lifetime.
Check out the website and get your tickets!
View the website and get your tickets!