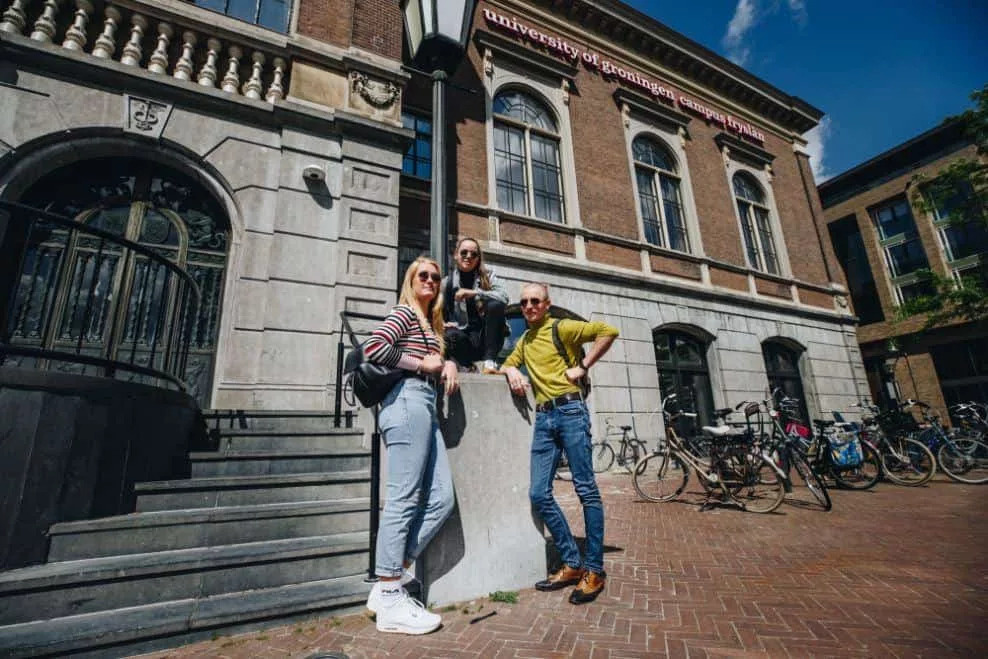 University of Groningen/Campus Fryslân
Wirdumerdijk 34
8911 CE Leeuwarden
-
plan route
University of Groningen which also has a faculty in Leeuwarden: Campus Fryslân.
The University of Groningen is a top 100 university with national and international reputation in research and education. The good news is that the University of Groningen also has a faculty in Leeuwarden: Campus Fryslân.
Campus Fryslân is a unique faculty. Usually, a faculty specialises in a particular field, but Campus Fryslân, on the other hand, has several fields of study. We combine these different fields of expertise to find solutions to scientific issues. Areas of expertise are multilingualism, culture, sustainable entrepreneurship, technology, tourism, public administration, food and health. The focus is on social and economic issues that are local but also global. Hence our motto: 'Global challenges, local solutions'. The Sustainable Development Goals (SDGs) of the United Nations are an important source of inspiration for the interpretation of education and research within Campus Fryslân.
Campus Fryslân consists of three parts: a University College with the English-language bachelor's programme Global Responsibility & Leadership, a Master College with five English-language master's programmes, which can grow to up to 10 programmes, including Sustainable Entrepreneurship, and a Graduate School with space for 50 PhD students working on a wide variety of research projects. The Graduate School's research is organised around four research themes: Culture, Language, & Technology, Governance, Sustainable Economy, Food & Health.