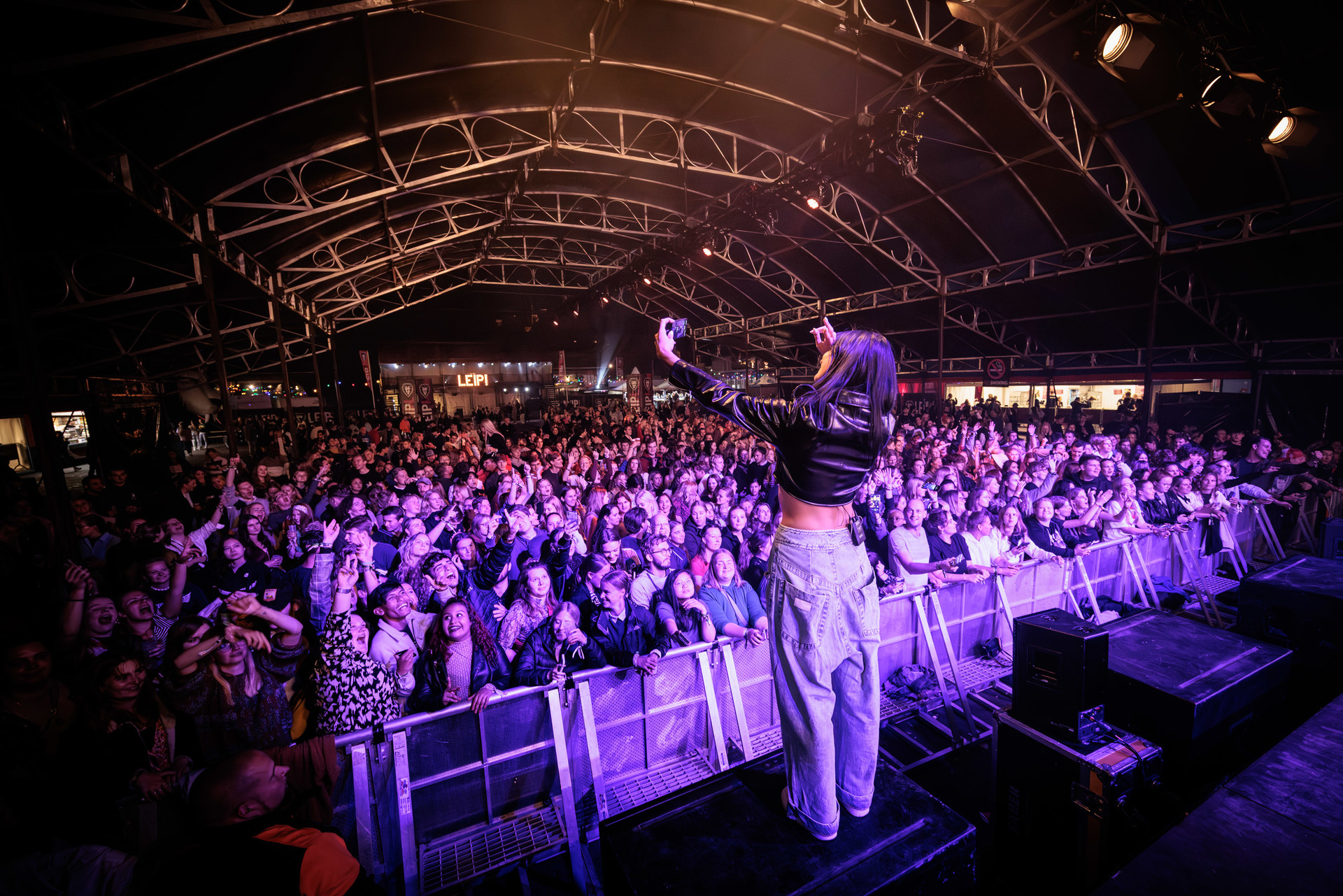 LEIP! FESTIVAL WITH FLEMMING, RONDÉ, CLAUDE AND A SQUARE FULL OF STUDENTS
Yesterday, on Thursday, September 21, LEIP! Festival 2023 took place at the Oldehoofsterkerkhof. This large student festival attracted lots of students from all educational institutions of Leeuwarden, despite the expected rain.
This year there were no less than 3 stages on the festival grounds, a real festival experience where the acts were interspersed and the audience was led from one stage to another. Thousands of students enjoyed performances by Flemming, Claude and Rondé at the main stage. Because the festival was mostly covered, the audience was able to stand under the main stage's large tent during the rain.
There was also a large pink church this year, in which you could enjoy the silent disco of several up-and-coming DJs in Leeuwarden. This silent disco was hosted by drag queens. Techno DJ Carmen Lisa closed the evening on the Balcony Stage with an amazing laser show.