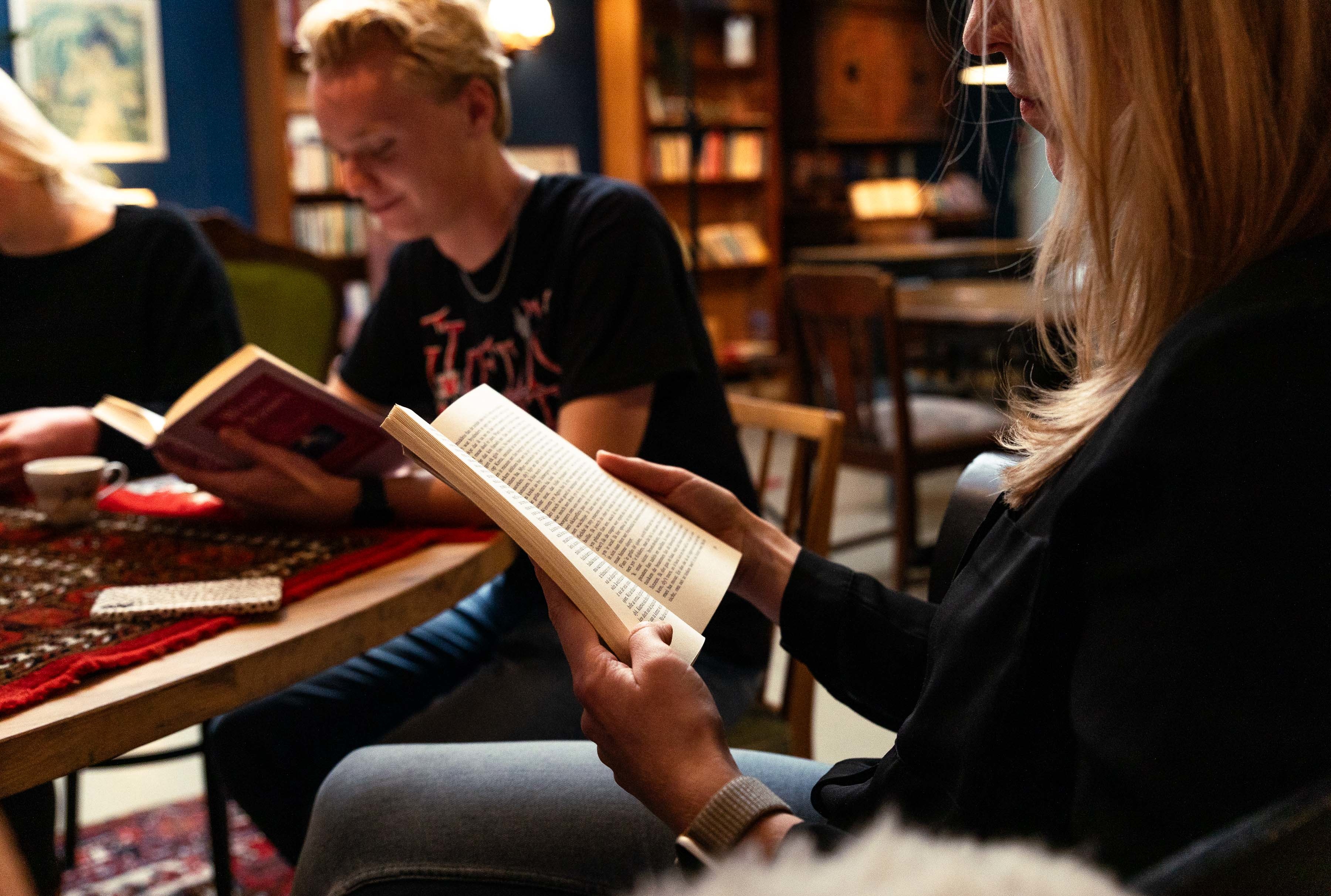 Culture
Lifestyle
Student life
Boterhoek 1 8911 DH Leeuwarden

-

plan route

MEET&READ

Bring your own book to the Silent Book Club Fryslân: not a traditional book club, but a reading party with no strings attached!

Every first Thursday of the month at Tresoar.

An hour to yourself? Would you like to, but when?
Always busy? And no rest to sit down for a while?
Do you have a beautiful book? But is it still lying unread in the closet?

Very recognizable...

That is why Tresoar organizes the first Silent Book Club in Fryslân! The Silent Book Club is a global community of readers and book lovers, with more than 500 locations in 50 countries around the world! And starting November 23, 2023, Leeuwarden will be added to this international list.

Bring your book to Tresoar and find a spot in the cozy café.
Tresoar provides a nice place to dive into your book. Together with other readers!