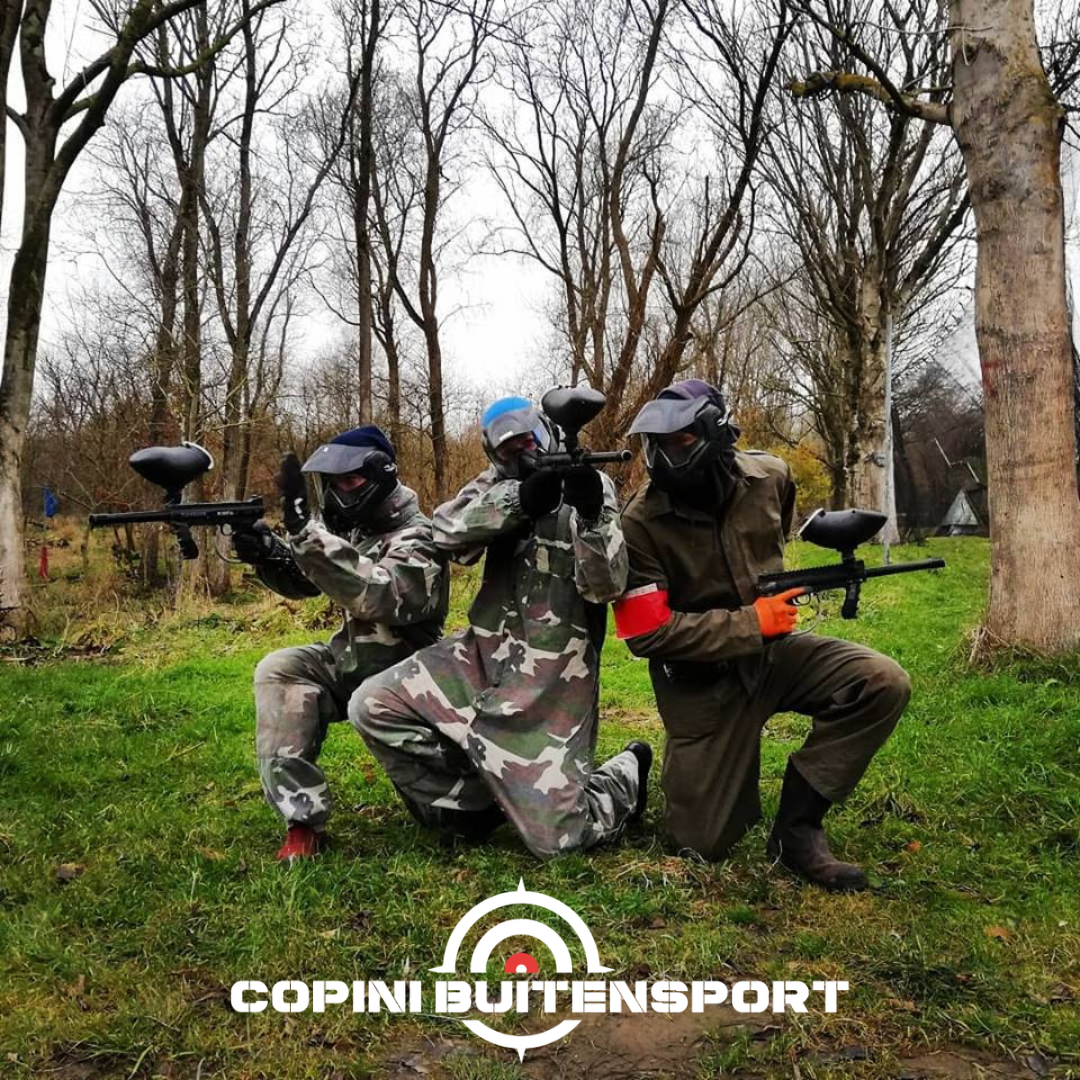 Butlan 4 8926 XH Leeuwarden

-

plan route
Outdoor Paintball in Leeuwarden
Time for the ultimate battle? During the various paintball packages we offer you will battle for the win. Will you seize the opportunity to take each other down? Choose one of the following packages:
Starter package: 2 hours, including 100 bullets p.p. for 25, - euro p.p.;
Deluxe package: 2,5 hours, incl. 300 bullets p.p. for 39,50 euro p.p.;
Premium package: 2,5 hours, incl. 500 bullets p.p. for 49,50 euro p.p.
Ready for takeoff.... Off! Will you be the first to defeat your opponent during a game of Team Deathmatch or will you eliminate your opponent's king with God Save the King?
One thing is for sure, the adrenaline is rushing through your body.
Book your outing here: Outdoor Paintball - Copini Outdoor Sports
Upon presentation of your student ID card, you get a 10% discount on drinks consumed at Copini Outdoor Sports.