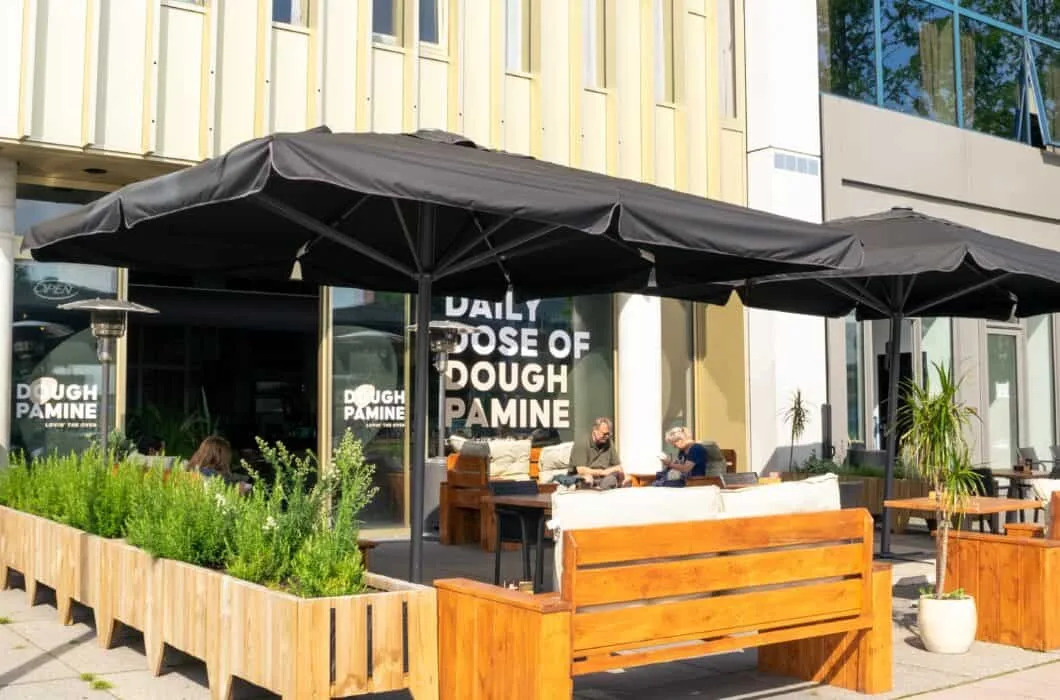 Zuidersingel 8 8911 AV Leeuwarden

-

plan route

Pizzeria Doughpamine is placed in front of the train station in Leeuwarden. It's no wonder this is the best place to get a slice of pizza. Most of their ingredients are homemade, including the pizza base, so you know you are always going to have a fresh, authentically flavored pizza. On top of that, they also sell protein shakes, which can be a perfect choice after your training. Or treat yourself to a glass of wine, too!

There is a 10% discount for students and 25% on Wednesdays (upon showing your student card).