Spark on Campus
2 November

2023

/
15:15 - 19:00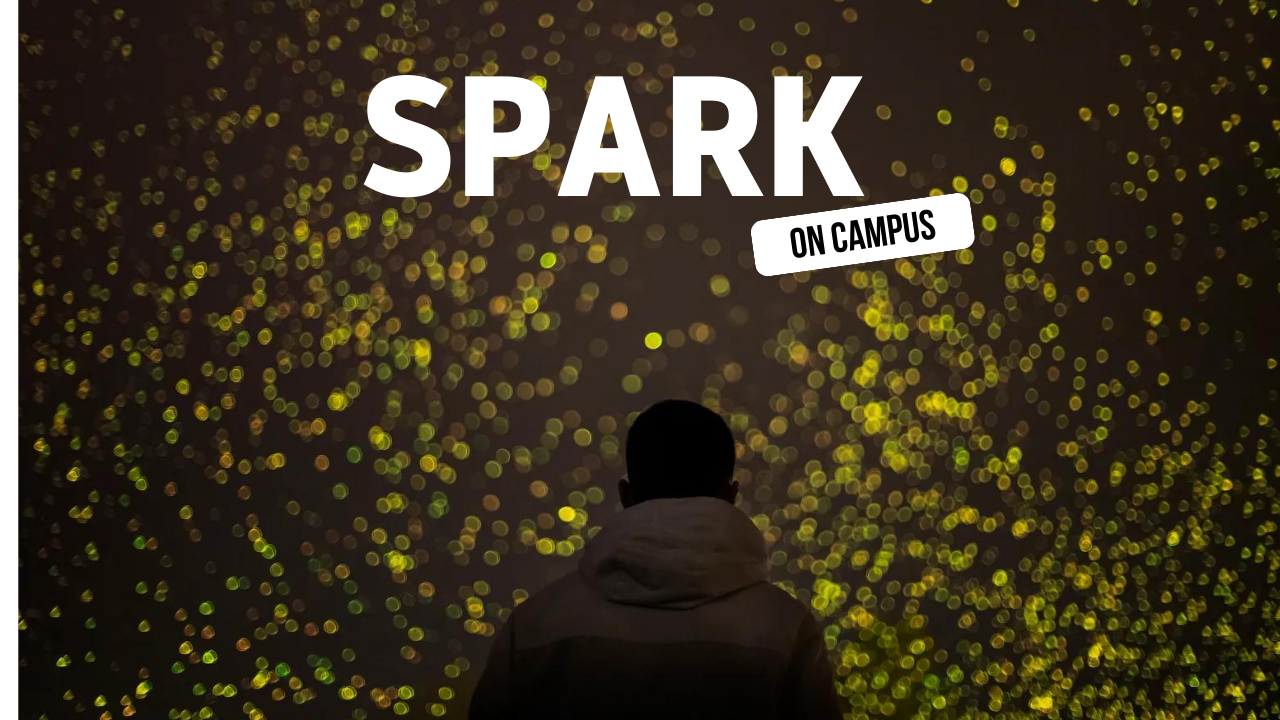 The national premiere of SPARK in the Netherlands will take place on November 2, 2023. After cities such as Melbourne, Bilbao, and London, it will take place in beautiful Leeuwarden! Imagine thousands of twinkling lights swirling up along the Oldehove. Inspiring and connecting with nature, it makes us think about innovative solutions for a more sustainable world.
The story behind SPARK: SPARK On Campus! With Keynote speaker Daan Roosegaarde. Concerns and anxious feelings can arise when thinking about the future. How to deal with issues such as climate change? Daan Roosegaarde shows us how we can convert these feelings into curiosity.
Do you want to know how he does this with his beautiful work of art? Come to SPARK On Campus and experience it for yourself!
When? Thursday, November 2nd
Where? Auditorium (ground floor, close to Canteen) Rengerslaan 8, NHL Stenden.
What time? From 3:15 PM to 7:00 PM.
For whom? All Leeuwarden students (interested parties are also welcome)
FREE EVENT, Daan Roosegaarde will do the keynote in English
Program:
3:15 PM - 3:45 PM Walk-in, reception with coffee and tea.
3:45 PM – 4:15 PM Start program. Results from the hackathon are shared. In the days leading up to the SPARK event, students from different educational institutions did research about the opportunities for Leeuwarden in terms of innovation and sustainable fireworks.
4:15 PM - 5:15 PM Keynote Speaker Daan Roosegaarde
5:30 PM – 6:30 PM Wishing Night: expressing our wishes and writing them down for the future in a special form. While enjoying a hot drink and entertainment
Unfortunately, SPARK will not premiere today due to weather conditions. You can see SPARK at the Oldehove on November 3, 4 and 5. Register now for SPARK on Campus!
Wishing Night
Meet, see, and experience: "Wishing Night" inspired by the themes of SPARK. The aim is to create more than just an event. It is about bringing people together and offering an unforgettable experience. With an ambiance of light and hopeful wishes for the future!
Register now because capacity is limited!