Christmas market Blokhuispoort
16 December

2023

/
11:00 - 21:00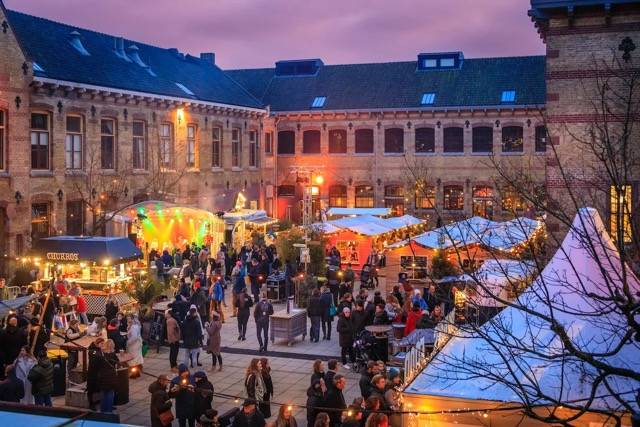 On 16 and 17 December, Leeuwarden's old prison will again be bursting with Christmas festivities. With more than fifty stallholders, live music, and a food square, the 11th edition of the Christmas market in the Blokhuispoort promises to be a big party!
More than fifty stalls
'There are many small entrepreneurs at our Christmas market which means you really offer special products and a lot of diversity. We are extra critical this year, not because we were not satisfied in previous years but because we want to remain a Christmas market with special products because that is what our visitors count on' says Wini Weidenaar who, together with Hotze Bouma, organizes the Christmas market in the Blokhuispoort.
Food square of various catering entrepreneurs
At the food square, you will find winter snacks, mulled wine, and waffles. Traditionally, in addition to the hospitality businesses Proefverlof and Bajes Streetfood, located in the Blokhuispoort, there are five hospitality entrepreneurs from outside the prison walls who are on the food square.
The Christmas market will also be open on Saturday night! Entry to the market is two euros and opens at 11:00 am on Saturday 16 December and lasts until 9:00 pm. On Sunday 17 December, the Christmas market will be open from 11:00-18:00.